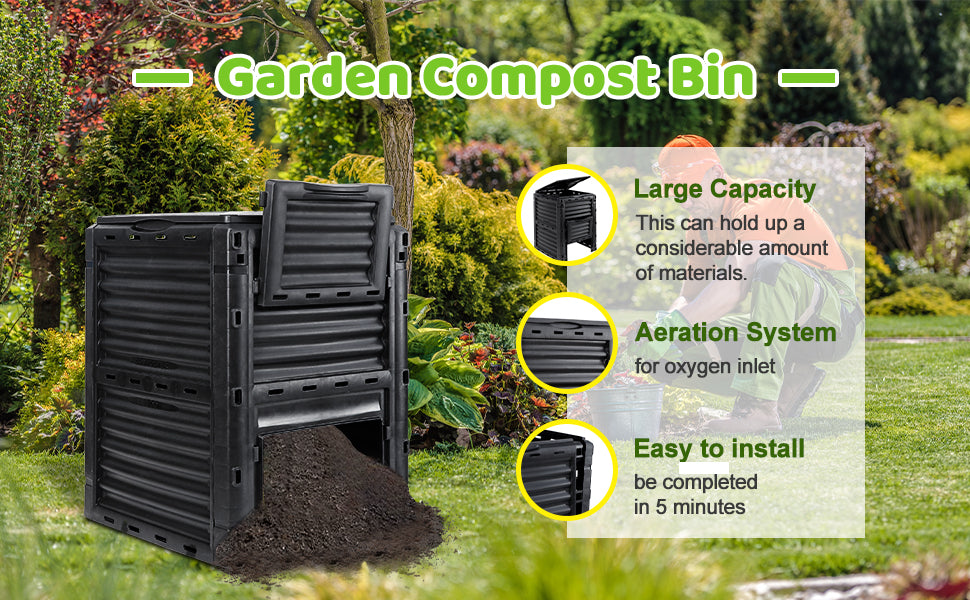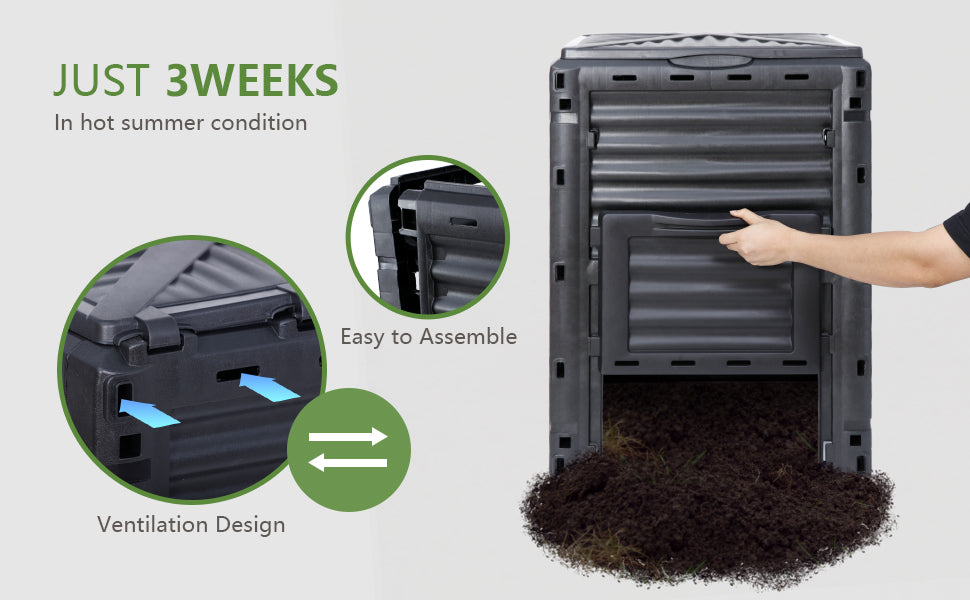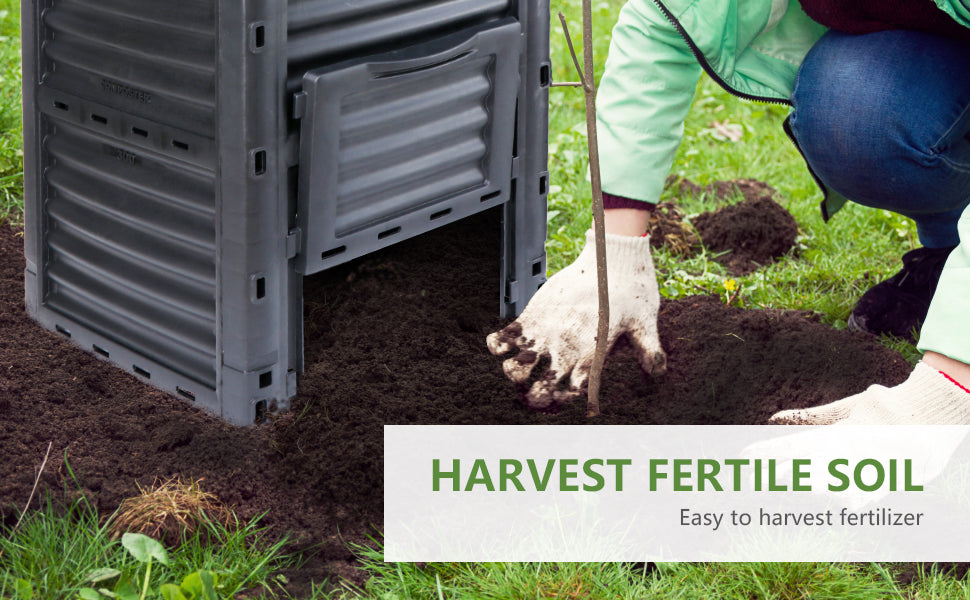 About this item


【BPA Free Material】 -Made of thick BPA-Free materials, compare with other products, this composter is more environmental-friendly and can withstand the outdoors and the coldest of winters.  In addition, the black PP plastic efficiently maintains heat and regulates moisture to obtain shorter composting time
【Large Capacity】- This large compost box can hold up a considerable amount of materials, up to 80 gallons (300 L), reducing the operation frequency and is great for storing transferred compost or yard compost.  It is very easy to use.  Simply fill it with organice waste (such as old hay, pony poo, and kitchen scraps etc) and wait till it decomposed in 4-6 weeks, you will get vitamin-enriched soil from it to fertilize your veggies and flowers!
【Outstanding Aeration Station】-Designed with 4 adjustable air vents on each of the side, together with the deep fins to provide excellent air circulation for composting.  With our compost container, you can produce nutrient-rich compost more quickly without digging, sholveling ,or hand mixing
【Functional Design】 -This top-loading composter features a handy and secure lid to keep away pesky cirtters from your food scraps and prevent the wind from knocking over the bin.  The lid opens and closes with one hand.  The lock feature at top and the pull up door at the bottom makes easy also to shovel out compost
【Easy to assemble】-Putting it together is a breeze!  This composter is easy to assemble and can be completed in 5 minutes!  Tips: A rubber mallet will be helpful for driving the snap lock sections together.  You will get one-year warranty, so any problem, feel free to contact us!